Today's Topics: Goodbye(ish) | Step-Up Your Video Conferencing Game with our 1080P HD Camera! | What are the different types of QSFP+ Transceivers | News to Start Your Day
---
Happy Friday!
February 26th is National Tell a Fairy Tale Day! What were once oral histories, myths, and legends retold around the fire or by traveling storytellers, have been written down and become known all over the world as fairy tales! Here's to a day full of storytelling and everyone living happily ever after!
---
It's Friday, y'all! This will be my last email to you guys, at least for now. I am turning the reins of this email, now to be known at the CK Daily, over to the team at CK. I was telling someone this week how I'm trying to be open-handed with things in my life. When Craig and I started CK, we had to maintain a level of control to get things to a point where tasks, and eventually bigger things like building processes and strategic planning, could be handed over to someone else. Reflecting back on the first 10 years, I can see how I felt like having control was somehow going to make things succeed. Kind of a prideful opinion, isn't it? Of course, I didn't see it that way at the time.
The last year that I've been back in the day-to-day at CK, I've attempted to do things differently than before, to learn from mistakes I made. One of the joys that has come from that is seeing other people succeed. It is honestly one of my favorite things. So, I know you guys will be in good hands with the CK team. I will miss connecting here with you every day.
Thank you guys for connecting first with Craig and later with me, for being friends of CK, for being customers of CK (if not now, maybe in the future, eh?), and for letting us grace your inbox each morning. Be sure to add the new email to your safe sender's list: [email protected] so you continue to hear from us, and I will chat with you later.
Take care, friends.
Hope you have a great weekend,
Christin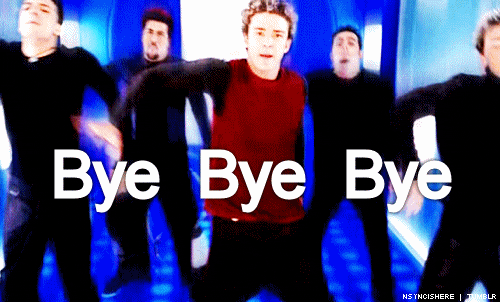 ---
Product Spotlights & Updates:
Happy Friday! If you're like many of us, video conferences have become a way of life lately! We use video calls for business meetings, trainings, and even connecting with family and friends! You may have a laptop with a built-in webcam, but I'd encourage you to take a second to evaluate the quality you're getting out of that internal camera. With the amount of time spent on video calls, it might be time to go ahead and upgrade to a high-resolution external camera! We have an excellent option for anyone in the market for a 1080P HD camera at an affordable price!
Our newest 1080P HD Webcam has it all! It works seamlessly with Zoom, Microsoft Teams, Facetime, Skype, YouTube, and more! Here are the deets!
1080P Full HD quality for a clear, crisp, lifelike picture
High frame rate of 30 FPS
Built-in Noise Reducing Microphone to cut out the unwanted distractions from background noise
90° Wide View Angle to give you the wide view you're looking for
Plug & Play to make it easy to use! Ready to go in less than 1 minute!
Priced at only $49.99, this camera is a no-brainer! To make it even better, as with all our products, this comes with a lifetime advance replacement warranty! Go ahead and snag yours today!
---
What are the different types of QSFP+ Transceivers – CK Learning Center
There's been a rapid evolution of gigabit ethernet and a growing demand for equipment that handles this advancement. Data centers are now migrating to blazing-fast 40G, and QSFP+ transceivers as a necessary component in making sure high-speed internet stays high speed.
QSFP+ stands for Quad Small Form-Factor Pluggable Plus. A parallel and hot-swappable fiber optical module that provides high-density 40G connectivity options for high-performance computing networks and modern data centers. It has four independent receive and transmits optical channels that can terminate to another 40G QSFP+ transceiver, or can be distributed to four separate 10 Gigabit SFP+ transceivers. The QSFP+ modules, in a nutshell, connect the entire electrical circuitry of your system to an optical external network.
QSFP+ Interface: LC & MPO
There are a variety of 40G transceivers currently available on the market. However, 40G QSFP+ optics follow the QSFP MSA standard which dictates that 40G QSFP+ connectors can be either 12-fiber MPO or duplex LC. Which are the MPO and the LC. What are the differences between these two interfaces?
To put it simply, 40G QSFP+ transceivers that have an LC interface are used in transmitting data over long distances via single-mode fiber (SMF), while transceivers with an MPO interface (except for 40GBase-PLR4 and 40GBase-PLRL4) are deployed for data transmission over short distances via multimode fiber (MMF). In addition to that, MPO interfaced QSFP+ transceivers can be used in 4x10G connectivity using a breakout cable, compared to LC interfaced ones that can't be divided into 4x10G since they use 4 wavelengths on one pair of SMF.
Let's delve deeper and understand how 40G QSFP+ transceivers with LC interface work. From the transmitting side, 4 channels of 10G serial data streams that have different wavelengths are sent over to laser drivers. These same laser drivers control the DML or directly modulated lasers using wavelengths. Then the DML outputs are multiplexed optically to a single-mode fiber via a standard LC connector, combining as 40G. On the receiving side, the 40G signal is demultiplexed into four separate 10G streams at different wavelengths. Each single-wavelength light is acquired by a diode and amplified by a TIA and then comes out as electric data.
The working principle of a 40G QSFP+ transceiver with an MPO interface can be explained by starting from the transmitting side when it transmutes parallel electrical input signals into parallel optical signals via a laser array. The optical signals are then sent through the MPO-terminated MMF ribbon. In the other side, the receiver transforms parallel optical input signals into parallel electrical output signals using a photodetector array.
Which QSFP+ Type Is Right For You?
QSFP+ transceivers also come in several ratings. It is important to know which category best suits your network setup. As your partners in IT procurement, we are here to provide a series of cost-effective transceivers to meet your various network demands. Let's take a look at them.
40GBase-SR4
40GBase-SR4 is probably the most widely-used and most popular 40G transceiver for short-distance transmission, mostly link lengths of 100m and 150m on OM3 and OM4 multimode fibers. It is an MPO-interfaced parallel fiber optic transceiver with a 4x10G transmission pattern. The 40GBase-SR4 can achieve simultaneous 40G signal sending and receiving with the help of four 10G SFP+ lanes in one module. You can usually see this type of transceiver being used in data centers to interconnect two switches with 12 lane ribbon cables.
40GBase-LR4
While the 40GBase-SR4 is used for short-distance transmission, the 40GBase-LR4, on the other hand, is for long-range transmission of data. Though they use the same multi-lane technology, the LR4 differs in that instead of using a single fiber strand for each lane, it multiplexes all four sending lanes onto one fiber strand and all four receiving lanes onto another single fiber strand. This transceiver type supports link lengths of up to 10kms via a single-mode fiber cable with duplex LC connectors.
40GBase-CSR4
The principle behind the 40GBase-CSR4 module is the same as the 40GBase-SR4 in which they both have an MPO interface. The difference though is that the CSR4 can be considered as an upgrade of the SR4 because it can support longer transmission of data. Up to 300m using OM3 and 400m on OM4.
40GBase-LR4L
40GBase-LR4 Lite or more commonly known as 40GBase-LR4L has the same fundamentals as the 40GBase-LR4 in that it is used for long-range 40G data transmission over a single-mode fiber cable. The difference though is that while the LR4 can support link lengths of up to 10kms, the LR4L only goes up to 2kms.
40GBase-ER4
The 40GBase-ER4 module can handle the long-distance transmission of data up to 40kms over SMF fiber with duplex LC connectors. It works by converting four 10G input channels to four CWDM optical signals, then multiplexes them into a single 40G channel. On the receiving end of the module, the single 40G input is demultiplexed into four CWDM signals, then transforms them to a four-channel electrical data output.
Conclusion
In today's high-performance data network scenarios, 40G QSFP+ modules guarantee high-density, cost-effective, and low-power 40G data transmission. Understanding the different 40G QSFP+ interfaces, types, and applications is of prime importance when selecting the best equipment for your data facility. CablesAndKits can supply not only a wide variety of 40G QSFP+ transceivers, but also provide and help you build a reliable and easy to manage network system. With a lifetime warranty and same-day shipping, if you order by 8 PM EST, you'll get more, and spend less.
This article is from the CK Learning Center.
---
Today's News to Start Your Day:
As of this morning, in the US, there are 9,097,018 active COVID cases, 19,436,471 have recovered and there have been 520,852 deaths. 
A key FDA panel is scheduled to vote on whether to recommend J&J's Covid-19 vaccine for emergency use, which would help pave the way for a third vaccine in the U.S. The FDA's Vaccines and Related Biological Products Advisory Committee plays a key role in approving vaccines in the U.S., verifying the shots are safe for public use. While the FDA doesn't have to follow the committee's recommendation, it often does. 
Beyond Meat announced that it has struck deals with fast-food giants McDonald's and Yum Brands. Under the three-year deal, Beyond will be the preferred patty supplier for its McPlant burger, which is being tested in some markets globally. McDonald's and Beyond will also work together to develop new substitutes for pork, chicken, and egg. Likewise, Beyond and Yum will work together to make exclusive menu items for KFC, Taco Bell, and Pizza Hut over the next several years. 
The House aims to pass its $1.9 trillion coronavirus relief package on Friday and send it to the Senate. Democrats hope to get the bill, which includes direct payments, jobless benefits, and Covid-19 vaccination funds, to President Joe Biden's desk before unemployment aid expires on March 14th. Proponents of the bill say still-fragile households and businesses need more support in the coming months, while critics question whether the amount of spending is necessary. 
Twitter announced a number of new features that the company is experimenting with, including Super Follow subscriptions, which will let uses pay to see tweets from their favorite accounts. The various new features are intended to help the company hit its 2023 user and revenue goals. Check out the most notable features here.
People working from home have more options for making their living abroad than ever before. In addition to the countries that initially opened to remote workers last year, new destinations have launched programs to tempt workers to ditch their home offices for tropical shores and year-round sun. What's necessary? Employment outside of the intended destination, proof of sufficient funds to support a long-term stay, medical insurance, and negative Covid tests. Add in application fees and a few other perfunctory requirements – travelers can secure beachside workplaces through the winter of 2022. Check out the new options!
---